We are Fanomena, nice to meet you!
Innovate.
Together.
Forever.
We invent
The Future.
We provide tailor-made leading event
technology solutions.
We are Fanomena
Our vision
Our software technology in everyone's hand.
Our mission
Giving our customers the power to create and share information of specific interests in the most interactive and engaging way.
Our values
Innovate
Innovation is deep-seated in our DNA. Innovate or die. Make progress in a reasonable time.
Together
The team determines the success of the company. Our team is in the center of attention – and in the center of this slogan.
Forever
It is not enough to innovate one day and relax for the next months. It is necessary to improve everyday – every.single.day.
Our Company
Daily innovations and improvements lead to a change of the future. We have confidence in our team and are convinced that our team can shape a better and digital future.We work together to achieve our goals through open and respectful interaction.
With the three main areas of Marketing, Sales and Product development, we want to pave the way to a successful future. The activities of Marketing should increase our awareness on the market and help the Sales department in convincing potential customers. The Product team's main task is to satisfy our customers by lifting our products to the highest level.
Our Solutions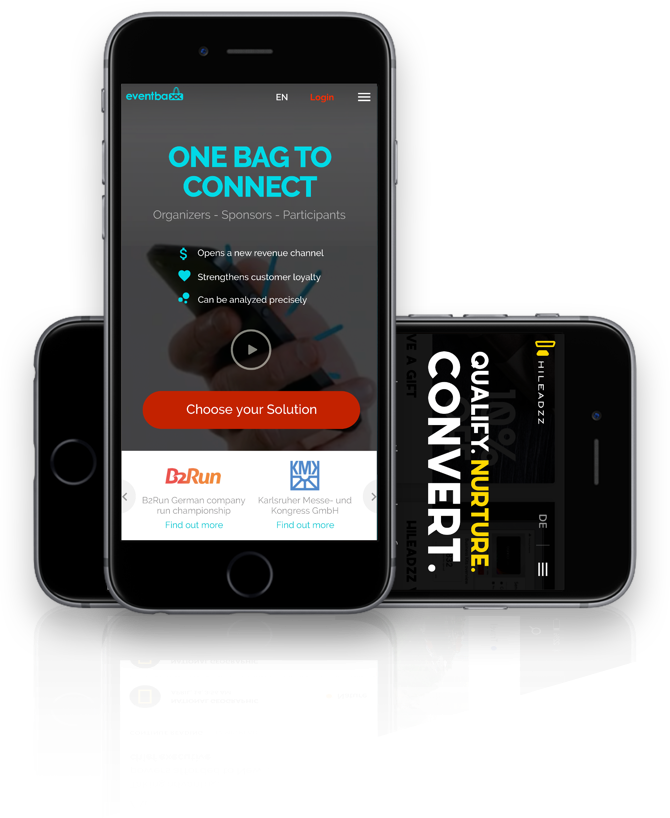 eventbaxx
The digital Goodie Bag allows to combine different channels to connect sponsors with the participants of an event. By renouncing on print materials, not only costs can be saved, but new revenues can also be generated by integrating sponsors. The solution can be adapted for all types of events and can be personalized for each participant.
hileadzz
Increase the number of qualified leads and close more deals fully automatically. With the digital Businesskit, you can send individual content to each of your leads and track their interactions. Additionally you increase the data quality in your CRM, which we link with hileadzz.
News Feed
12-07-2018
Marc Grewenig developed the digital goodie bag for events with his start-up eventbaxx. In 2015, his team won the creative sonar. Now he was asked about the development of the company and the product.
03-05-2018
XING Events, the only provider that combines event management software as well as business network, and Fanomena GmbH announce their business partnership.
14-02-2018
The startup Fanomena expands its management team by announcing its new CTO Kristian Kauper, who has been a member of the management since the beginning of the year. He is responsible for the management of the development team as well as the technical advancement of the products hileadzz and
eventbaxx. Kristian provides enormous added value through his experience in development and his courage to pursue visionary approaches.